Engine Room
ENGINE ROOM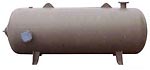 Whether outfitting or repairing, Byrne, Rice & Turner is in a position to assist you.
Byrne, Rice & Turner maintains stocks of commonly requested items and maintains excellent relationships with at least the manufacturers listed below so that items you require can be obtained efficiently and cost-effectively.
To see a more complete list of the manufacturers that we represent click here. Don't hesitate to call our office to order or for assistance. 800-725-3787. Outfitting Mariners is our only business.
TrellexMorse
Marine Bearings and Shipboard Fenders
BRT stocks many smaller TrellexMorse bearings. Give us a call.
Manufacturer

Byrne Rice& Turner
Stock Notes

Aerovent


Manufacturers of air moving and air make-up systems
Champion
High Quality Air Compressors

Quality compressors at excellent prices.



Cincinnati Fan
Blowing air around for over 50 years!

Cincinnati Fan is one of BRT's principle fan lines.

BRT stocks a wide range of fans for many applications.

Custom fans are available in various housing thicknesses and coatings which have different performance characteristics.

Call for sizing for your application.

Ingersoll-Rand
High Performance Air Compressors

BRT provides parts, service, and Ingersoll-Rand rental units.

Manchester Tank
Quality Pressure Vessels


Wide range of industrial air receivers available in standard and custom models. ABS certification is also available

Moeller Marine Products
Battery Boxes, Tanks & More

Industry leading supplier of various marine equipment including battery boxes, water holding tanks and wastewater tanks.

Penray


Marine Coolants and Chemicals
Perko
Marine lights, hardware, and accessories.

BRT maintains a large inventory of searchlights and navigation lights which are available for immediate shipment

Progressive Dynamics, Inc.
Marine Converter / Chargers

Quincy Compressor


Compressed Air
Ritchie
Marine Compasses

BRT stocks a variety of Ritchie Compasses

Shaft Seal


Dripless Packless Shaft Sealing System
---
I am in shape… Round is a shape