Pumps
PUMPS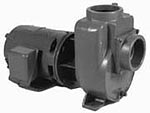 Whether outfitting or repairing, Byrne, Rice & Turner is in a position to assist you with your marine pump requirements.
Byrne, Rice & Turner maintains stocks of commonly requested marine pumps and maintains excellent relationships with at least the manufacturers listed below so that items you require can be obtained efficiently and cost effectively.
To see a more complete list of the manufacturers that we represent click here. Don't hesitate to call our office to order or for assistance. 800-725-3787. Outfitting Mariners is our only business.
Manufacturer

Byrne Rice& Turner
Stock Notes
Ampco Pumps
Quality Centrifugal & Positive Displacement Pumps

Ampco Pumps Company has been providing quality centrifugal pumps and positive displacement pumps to the sanitary, marine and industrial markets worldwide for nearly 70 years.

Baker Haight Pump Div.
Rugged and dependable Internal Gear Pumps

These rugged gear pumps are excellent performers. BRT prices…very competitive.

Barnes
Pumps
Versatile, high performance, and unequaled value.

BRT maintains a large stock of self priming centrifugal and straight centrifugal pumps.

Griswold Industrial
Full line of pumps.

BRT stocks a wide range of these industrial pumps which provide excellent performance at excellent prices. Griswold pumps are available from stock or with short lead times from the factory.

Oberdorfer
Manufacturing high quality pumps for over 100 years.

Quality gear pump and pump packages are available for quick shipment

Viking Pump
Serving Industrial and Sanitary Markets Worldwide

A well known standard and durable gear pump for the marine industry. Some items available from stock.
---
Showing the single result
There will always be death and taxes… However, death doesn't get worse every year.
Showing the single result