Anchor Winch
NABRICO WINDLASSES, ANCHOR AND MOORING WINCHES
Order from BRT Marine, 800-725-3787
NABRICO is a full line supplier of electric and hydraulic anchor winches, mooring winches and windlasses. We will custom fit each anchor winch, mooring winch or windlass to your specific application to ensure the best possible configuration. Our winches can be fitted with warping heads and level winds along with many of our other standard features such as a locking dog, drum band brake and a three coat zinc and epoxy paint system. NABRICO's hydraulic anchor winches can also be equipped with an electric auxiliary power source to operate the winch in case of a hydraulic failure. Please contact Byrne, Rice and Turner for a quote specified to meet your requirements.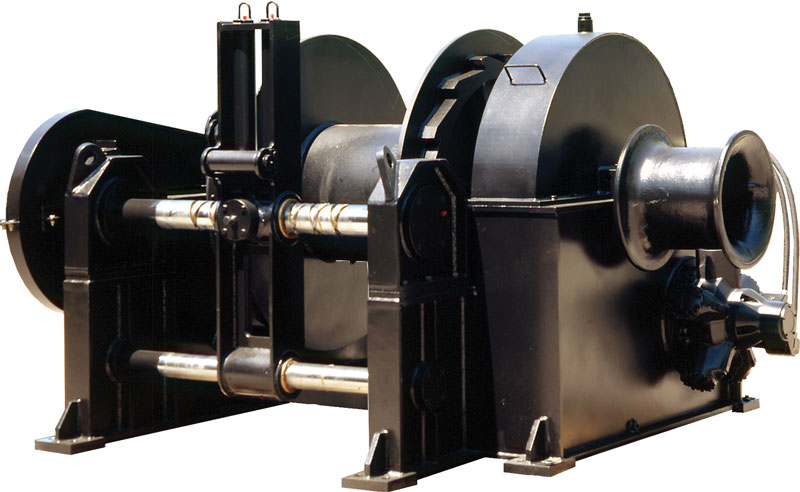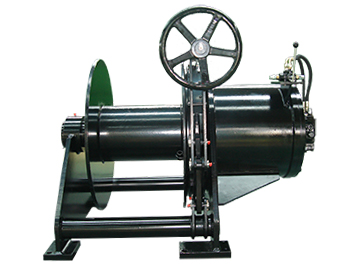 ---
Features
Hydraulic or electric motor with fail safe brake motor.
4-way control valve mounted and piped on the winch.
Manually operated band brake with stainless steel brake and steel hand wheel.
Lever operated machined jaw clutch.
Wire rope level wind for uniform lay or wire on the drum.
Ratchet and pawl type holding dog on the drum.
Fabricated steel construction.
Three coat zinc and epoxy paint system.
Electric or hydraulic power.
Jaw clutched drum.
Single or double warping heads.
Spur gear reduction operating in oil bath.
Level wind available.
Drum band brake and holding dog.
Drum capacity and line pull to meet customer requirements.
Other sizes and features available.
Other available offshore deck machinery: mooring winches, towing winches, anchors, chain and capstans.
Contact NABRICO with your specific requirements.
---
Ordering Info
Specify the following information to determine the size and speed of your anchor winch:
Cable Size
Drum Capacity
Line Pull (First Layer)
Line Speed
Motor Type
# of Warping Heads
Warping Head Size
Model
DF-AW-1200-30-2/16H
Cable Size
1-7/8″
Drum Capacity
1200′
Line Pull (First Layer)
25,000 lbs @ 2400 PSI
Line Speed
30 FPM
Motor Type
Hydraulic
# of Warping Heads
Two
Warping Head Size
16″
var acc = document.getElementsByClassName("accordion");var i;for (i = 0; i < acc.length; i++) { acc[i].addEventListener("click", function() { /* Toggle between adding and removing the "active" class, to highlight the button that controls the panel */ this.classList.toggle("active"); /* Toggle between hiding and showing the active panel */ var panel = this.nextElementSibling; if (panel.style.display === "block") { panel.style.display = "none"; } else { panel.style.display = "block"; } });}
Showing the single result
Showing the single result