Plumbing
PLUMBING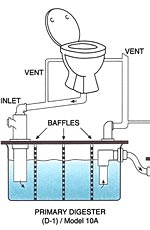 Whether outfitting or repairing, Byrne, Rice & Turner is in a position to assist you.
Byrne, Rice & Turner maintains stocks of commonly requested items and maintains excellent relationships with at least the manufacturers listed below so that items you require can be obtained efficiently and cost effectively.
To see a more complete list of the manufacturers that we represent click here. Don't hesitate to call our office to order or for assistance. 800-725-3787. Outfitting Mariners is our only business.
Manufacturer

Byrne Rice& Turner
Stock Notes
Buck Algonquin
Marine Hardware since 1955
Humphrey Marine
US Coast Guard Type II Certified and IMO approved Sewage Treatment systems for the Marine Industry.

Compact, durable, reliable and economical.  BRT stocks a wide range of units, parts, and supplies available for immediate delivery.

Moeller Marine Products
Battery Boxes, Tanks & More

Industry leading supplier of various marine equipment including battery boxes, water holding tanks and wastewater tanks.

Mueller Steam Specialty
Leading supplier of Strainers

This is an extremely wide range of marine simplex and duplex strainers including patented ballplex duplex design. BRT stocks some items.

Raritan
Marine toilets, waste treatment systems, ice makers.

A wide range of marine toilets and marine sewage systems available. Replacement cores also available for Raritan heads.

Sealand
Toilets and Holding Tank Systems

BRT stocks some toilets and accessories which are available for immediate shipment

Sea Recovery
A Watermaker for every lifestyle.

Desalinators available for a wide range of applications. Available as quickly as one week.

These units are often built to order.

Shaft Seal


Dripless Packless Shaft Sealing System
Thetford
Marine Toilets and Supplies

Toilets and supplies from stock

Wager Company


Marine Drains, Valves, and Vents

Inverted Vent Check Valve
---
Politicians and diapers have one thing in common. They both should be changed regularly and for the same reason.